One week down for Whole30! How's everyone feeling? I've currently got the flu, which has actually helped with my wine cravings. However, I can't stop thinking about bread! I want a whole loaf STAT. And some cheese. Ok, I'm done I swear.
Whole30 Snacks: Delicious Energy Bites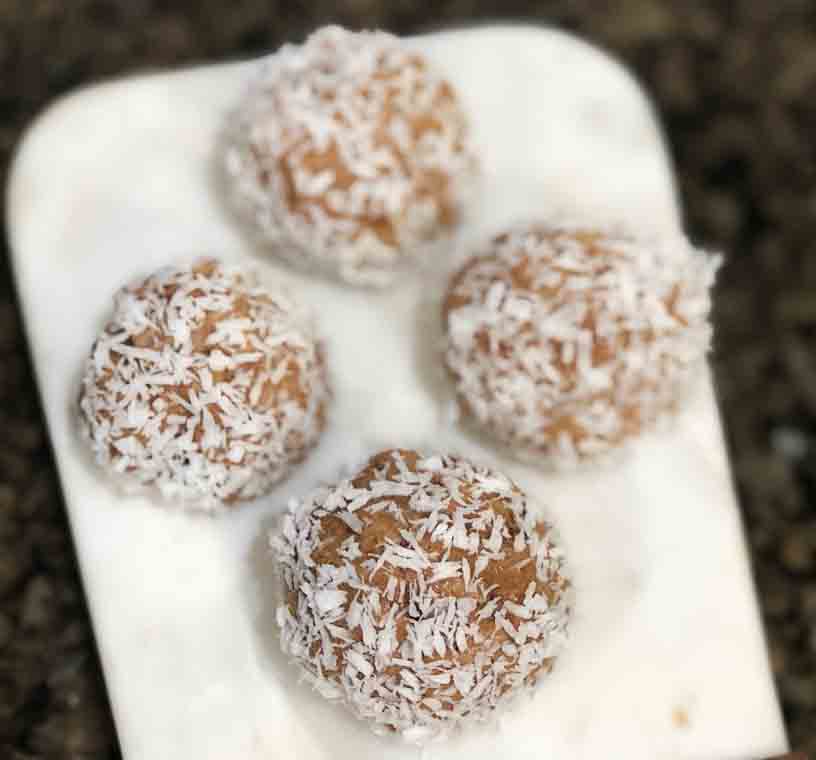 If ya'll follow on Instagram, you've seen my funny saga trying different Whole30 approved bars. So far I've found nothing I actually want to eat. So I made my own little Whole30 snacks! These were fast and easy to make, and taste great. I'll definitely be adding some cacao chips to this recipe, after Whole30 is over of course.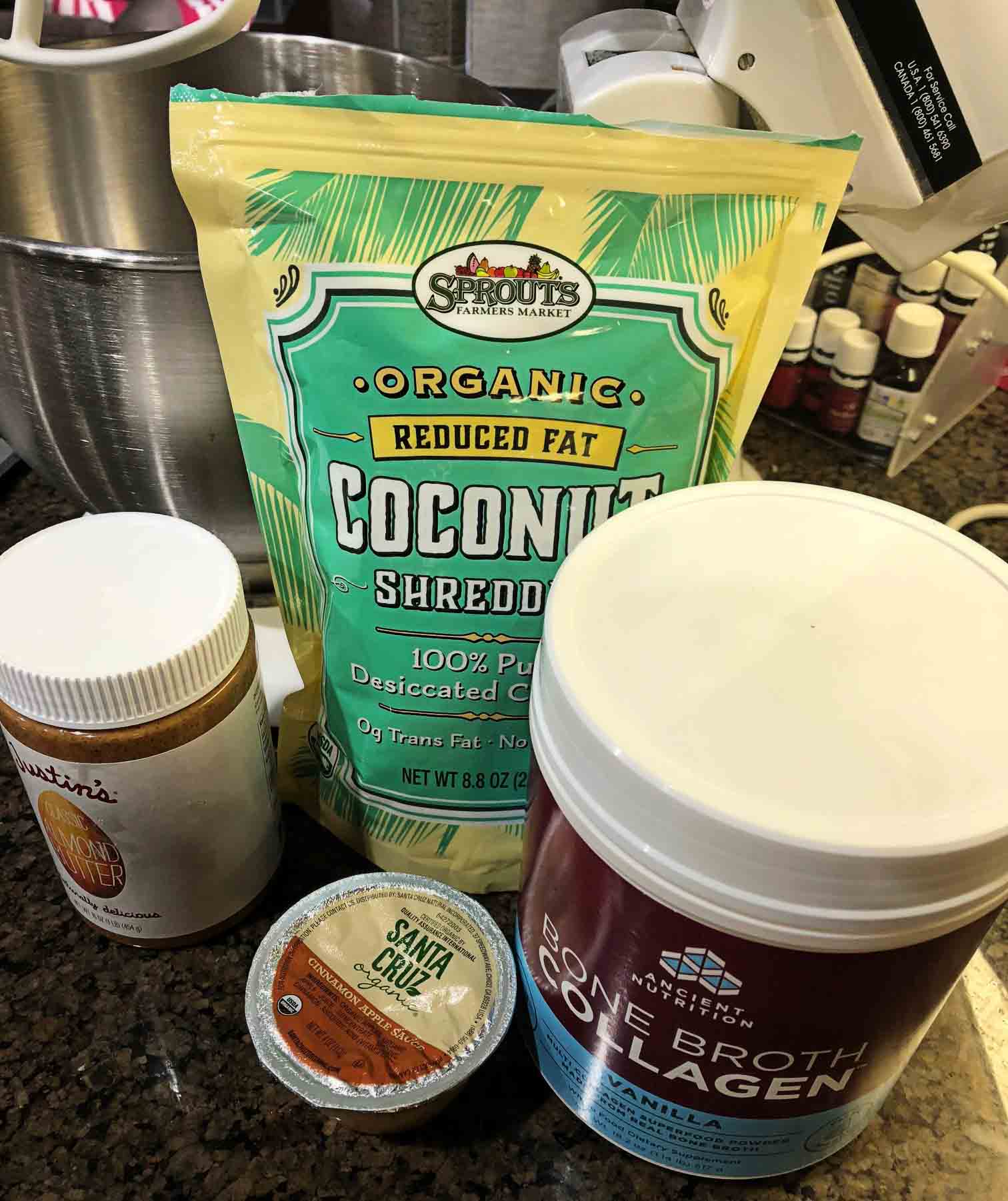 Whole30 Snacks – Energy Bites Ingredients: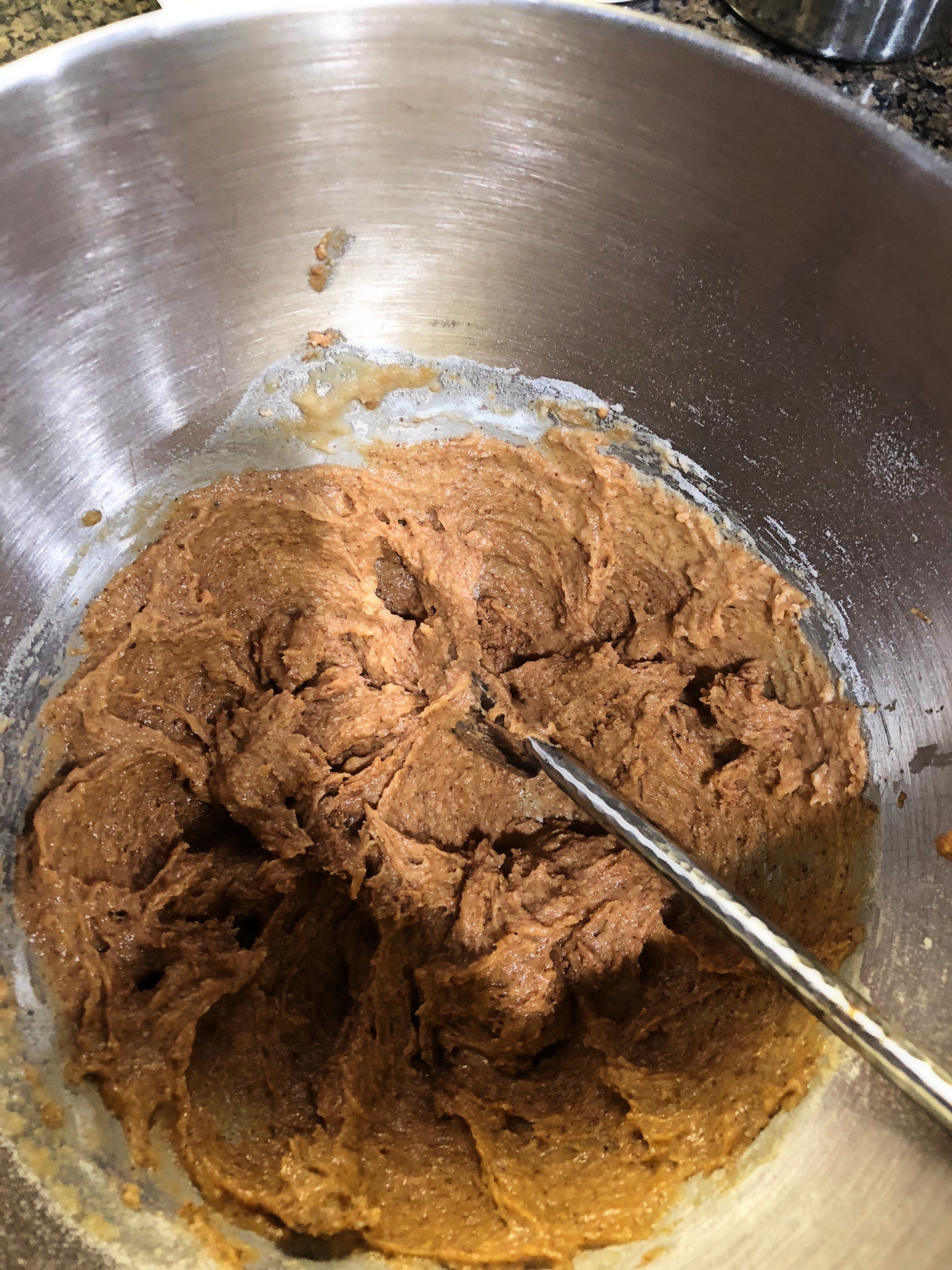 How to Make your Whole30 Snacks:
Whip the almond butter and applesauce together. Slowly add the bone broth collagen powder and a little cinnamon to taste. Place in the fridge.
In a separate bowl mix the coconut flakes and flax seeds.
Take the almond butter out of the fridge. Roll into inch width balls and then roll in the coconut and flax seed mixture.
Wrap and place them back in the fridge to enjoy!
Don't forget to check out Lindsey's Whole30 blog post here and Heather's post here!