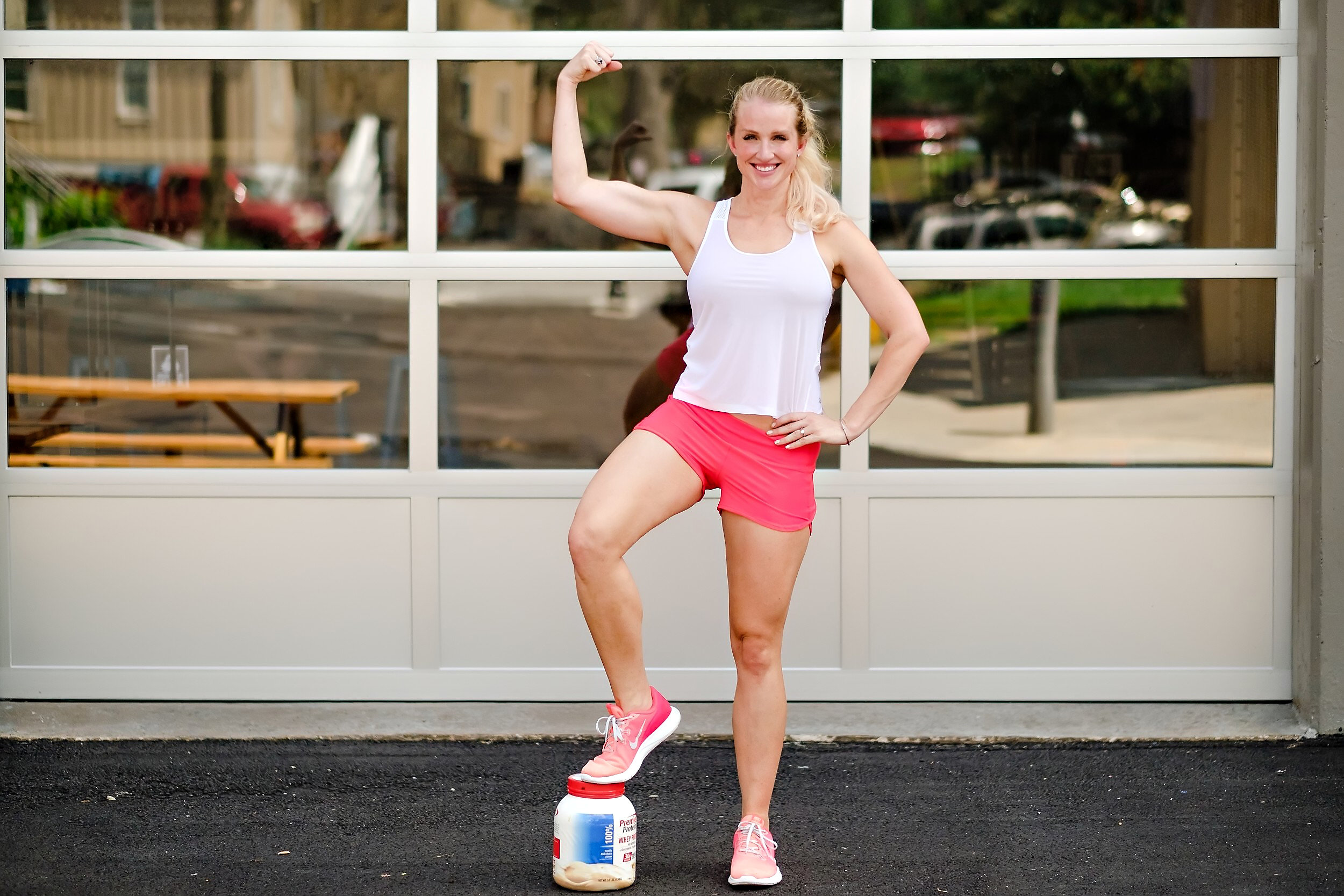 It's Booty Challenge time friends! This month I've teamed up with 4 of my favorite bloggers to bring you some great booty building workouts. Today, along with a workout and a GIVEAWAY, I wanted to answer some of your most asked fitness questions.
Frequently Asked Fitness Questions
How do you find time to workout? I MAKE time. 1 hour of every day I have blocked off for the gym. If something happens, as it often does with children, I make up for it the next day.
Where do you get your workouts? I'm an ACE certified personal trainer so I can make my own workouts with ease. That being said, I highly recommend watching workout vids on youtube and Instagram. PLEASE make sure the person doing the video is a trained professional or is being trained by a professional. The amount of poor form I see in videos nowadays makes me cringe!
Speaking of… What's your number one rule for working out? FORM! I am such a huge proponent of proper form over intensity, weights, etc. PLEASE see a professional trainer or watch ALL the youtube videos on proper form. You will see a bigger difference doing your workouts correctly.
How do I lose my mom gut? Whew this is a loaded question. Ok honest Abe here, its pretty impossible to do. You may have stretch marks or extra skin that just won't go away. I know I do. Those are pretty permanent. If you have Diastasis Recti, <— check out this post. All that being said, a diet high in protein and veggies and low in carbs is always helpful. I also do abs 5 days a week!
How do I get rid of cellulite? Sadly, cellulite is hereditary and seems to rear its ugly head postpartum. To cut down on cellulite make sure to eat the diet highlighted above, weightlift at least 3 days a week, foam roll after every intense workout, and get a massage once every two months.
Should I add yoga or pilates to my routine? YES! Either or both are GREAT for your body. Yoga and Pilates work on lengthening the muscles and also give your body a much needed stretch.
How do I prevent my muscles from getting bulky if I'm weightlifting? One of my favorite questions ever. High reps and low weights lengthen the muscles!
Here is a GREAT! BOOTY BLAST WORKOUT you can do with your kids!
Here is your giveaway! GOOD LUCK! Make sure to check out my dear friends fitness friday posts as well!
Walking in Memphis in High Heels