This post has been sponsored by SeaPak. All words are my own.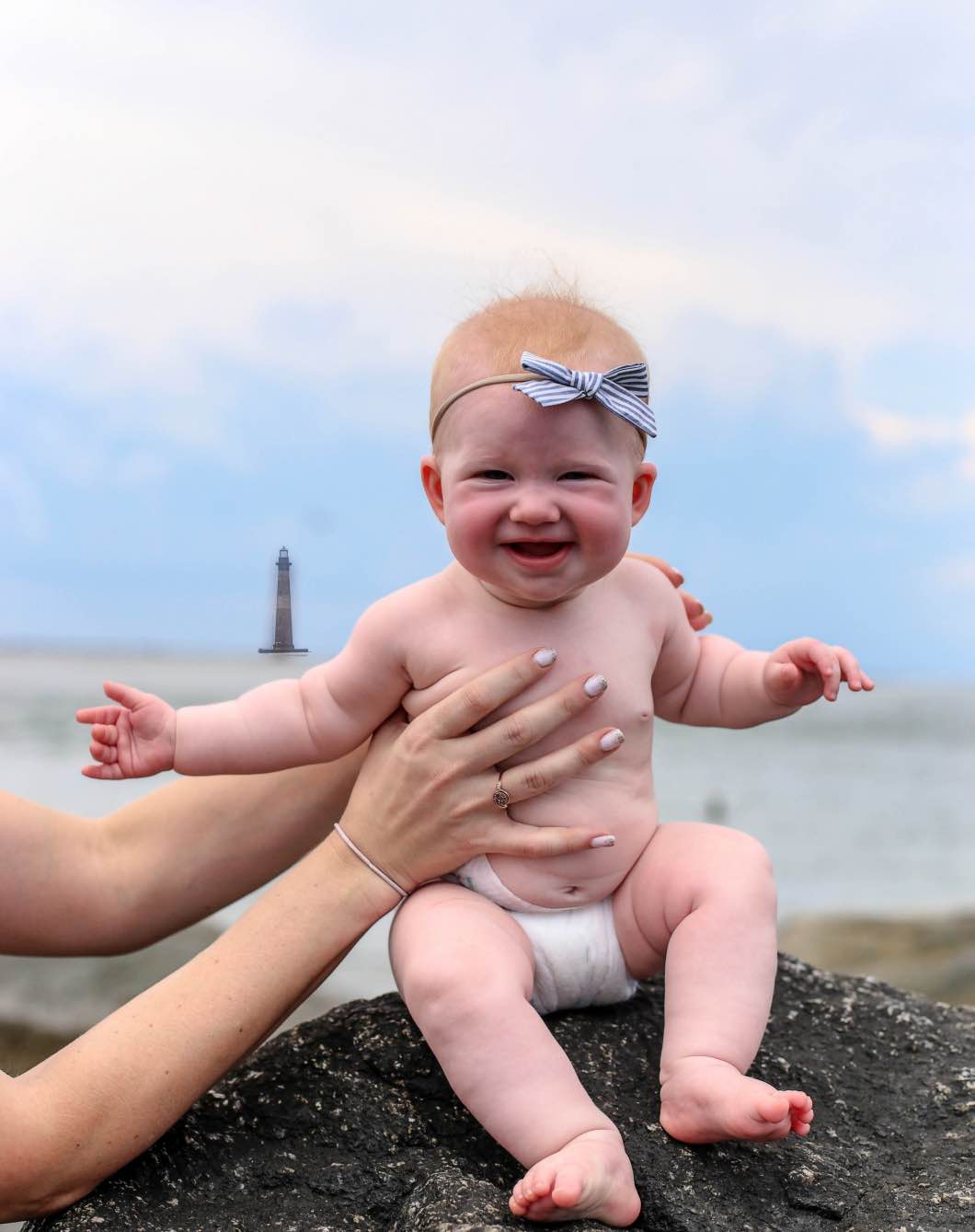 Who else loves lighthouses? I've always thought they were beautiful, and last weekend I got to visit one of the oldest in the country! Morris Island Lighthouse, located on Morris Island, is a beautiful and historic landmark known throughout the Southeast.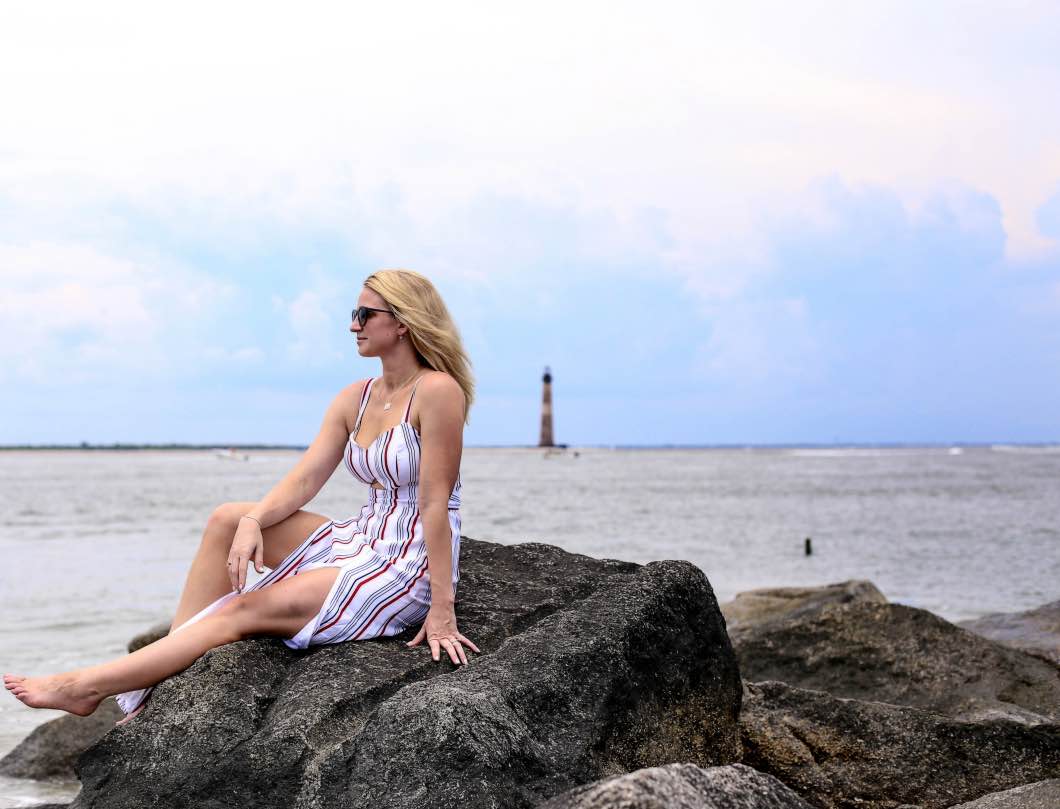 Sadly, we couldn't actually enter the lighthouse as it's currently several hundred feet offshore! Due to erosion of the barrier island it was built on, it now stands alone in the ocean- a tribute to old maritime. But oh how beautiful it is! To see the lighthouse, we actually had to park on Folly Beach, SC and hike a bit through the Charleston Recreation property. There's a little dune, and as soon as you cross over it you see the breathtaking view of the ocean and that lone lighthouse. Look at this view: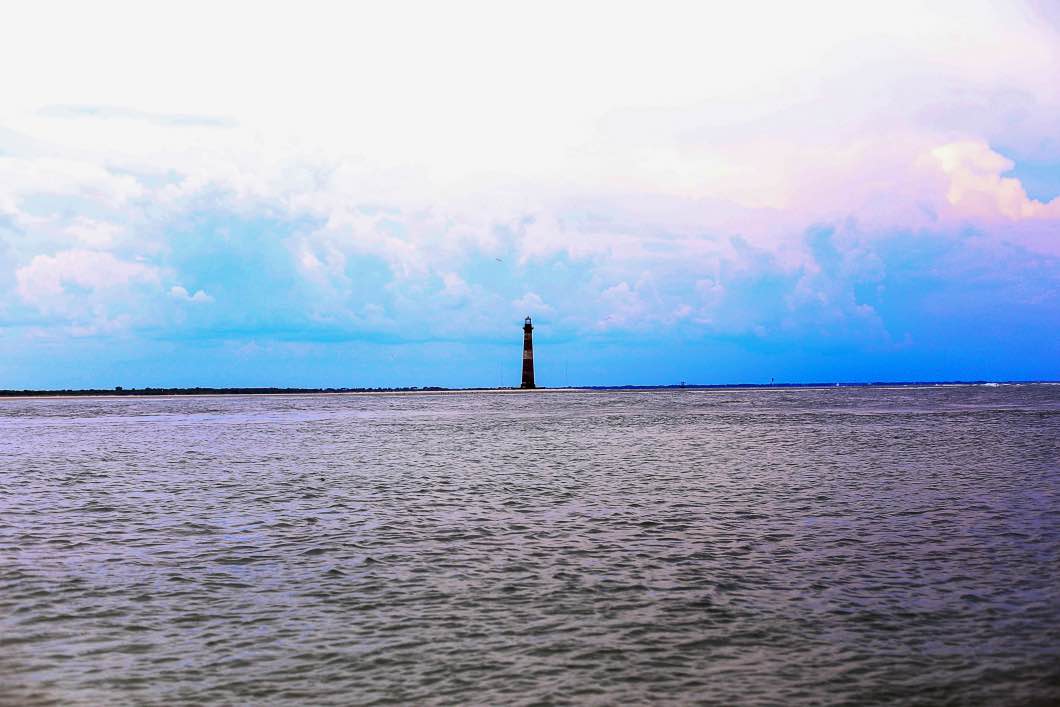 I am a huge advocate of the importance of history, and the past of our coast and seafaring is so important to the construction of this country. Lighthouses played a huge role in guiding our ships home from exploration, war and so much more. Being able to view this tribute to our past while enjoying the beach was such a relaxing way to spend our Sunday. I highly recommend visiting this lighthouse, or any that are close to you! You can even join the USHLS Passport club here.
Did you know August 7th is National Lighthouse Day? I didn't either! In celebration of National Lighthouse Day, SeaPak Shrimp & Seafood Co. is partnering with the United States Lighthouse Society to support lighthouse education and preservation along with granting $10,000 to the Morris Island Lighthouse. Which is just another reason why I love the SeaPak brand.
If you're a seafood lover like I am, then you've had SeaPak before. It's the number one retail shrimp brand in the frozen food category. And there's good reason- the shrimp is delicious! My husband has a shellfish allergy, so I always buy myself some of their new Lighthouse Selections Creamy Garlic Shrimp when he's out of town. I throw it over quinoa pasta with a little bit of butter and garlic and YUM. Not to mention, it's a great source of protein!
You can find SeaPak: